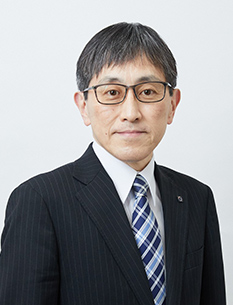 As a core company of the Oji Group, Oji Paper mainly produces and sells newsprint, printing & publication paper and communications paper.
The domestic market for newsprint and printing/communication paper is expected to continue declining, as represented by a shift away from paper media as a means of conveying information, the result of the increased use of information and communications technology. Other factors include falling print runs of newspapers, books, and magazines, and the slump in demand for flyers and other advertising media. Meanwhile, the integration of domestic and Asian markets has advanced.
Under these circumstances, we will consistently pursue business reconstruction, such as building optimal production structures and aiming to differentiate ourselves in terms of product quality that responds to prevailing demand, providing products with effective cost competitiveness.
Amid the rapid diversification of means of information transmission, we will continue to showcase the advantages of paper as an information transmission media, such as its ease of viewing, ability to convey detail and friendliness. Then, we will quickly and accurately identify needs for paper and continue to evolve it as a product.
We greatly appreciate the continued support of our customers and business partners.
April, 2019
Ryuichi Kisaka
President, Oji Paper Co., Ltd.